Branding White Oak Select, a proprietary batch of unparalleled whiskey, and an unparalleled extravagant audience to appeal to.
Create a whiskey product that successfully appeals to a high-end, whiskey loving audience
Project Limitations:
​​​​​​​
​​​​​​​
•    Four week timeline
A personalized and experience-driven whiskey product with a unique story
To cater to this audience, I turned to secondary research, where I found that high-end whiskey connoisseurs are: 
This mark plays on the historic roots and rustic style of the brand and whiskey itself. 
The White Oak Select barrel house space for tours and learning about each cask. 
Each cask of White Oak Select is aged in its own barrel. This lends to a unique experience, as clients are the first to open their purchased barrel to ensure no dyes or additives have contaminated the purity of the whiskey. Batch numbers are also hand-burned into the side of the barrel to signify the unique and individuality of each cask.
Monogrammed whiskey stones, distilling kit, crystal tumblers, and handmade oak carrying case come with the purchase of whiskey to extend the story and experience.
Re-Invented Distilling Kit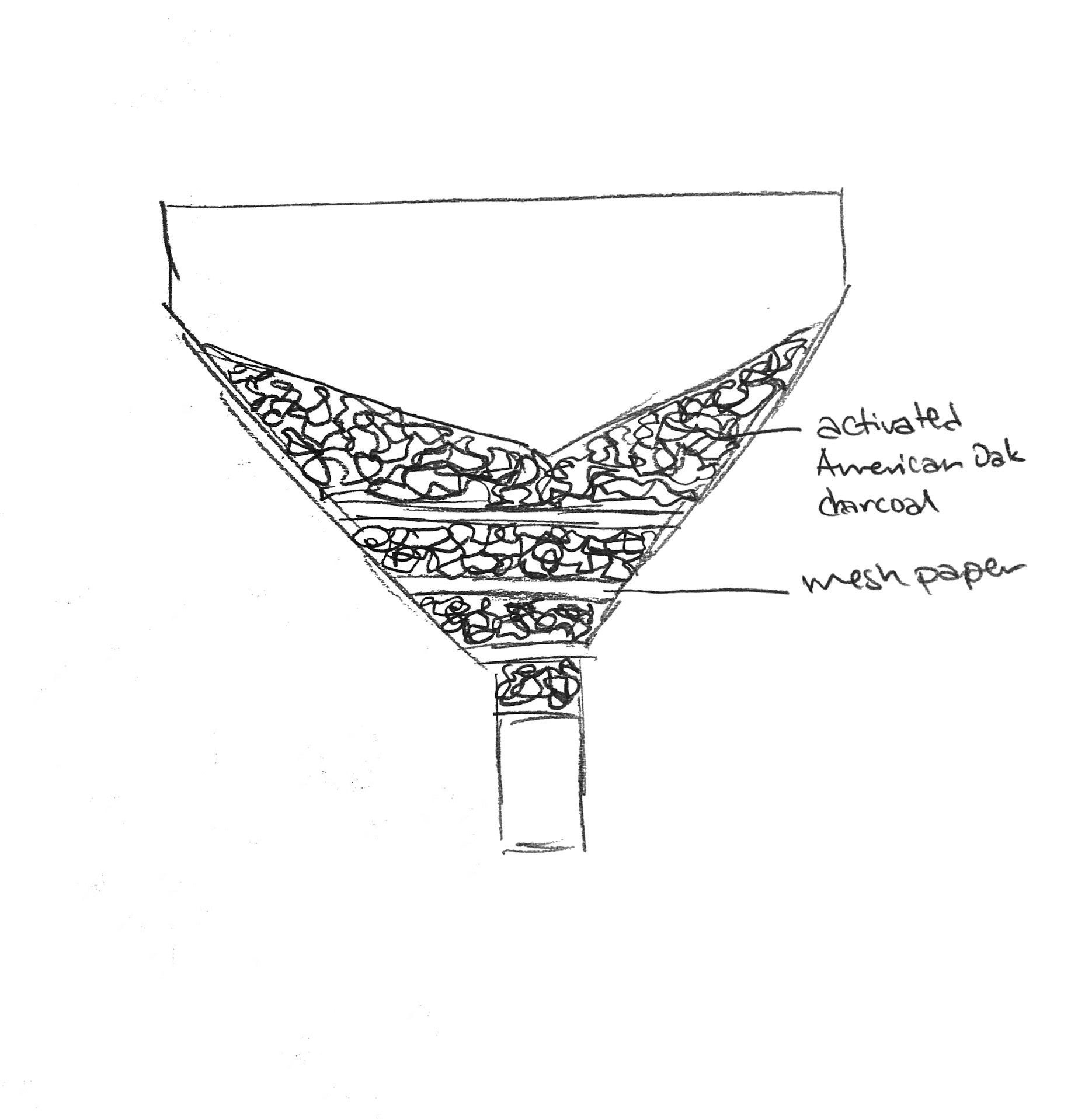 One of the aspects of high-end whiskey is the distilling process. Upon purchase, clients receive an at-home distilling kit for a show of filtering each glass of whiskey, which 

clears any visual impurities of whiskey. I designed and created the funnel in Adobe Dimension.